Anton Lynar
Founding Director and Principal Engineer
BE MIEAust CPEng NER
Qualifications/Registrations
Australia
Bachelor of Civil Engineering, Sydney University 1980
Member, Institution of Engineers Australia
Member, IEAust College of Structural Engineers
Chartered Professional Engineer (Structural)
National Engineers Register
Registered Professional Engineer of Queensland
APEC Engineer
International Professional Engineers Agreement
Member, Australian Steel Institute
New Zealand
Chartered Professional Engineer (Structural)
Chartered Member, Engineers New Zealand
Experience
Following graduation from Sydney University in 1980, Anton spent seven years working with engineering firms in roles focusing on site supervision and quality assurance for industrial and various other projects. Anton then spent five years working as a senior design engineer. 
Since 1993, Anton has directed his own structural consultancy, providing specialist and expert service to a range of clients including, major mining companies, large manufacturers, public/private partnerships, local councils and contractors as well as working with universities in product development and research.

John Wai
Senior Structural Engineer
BE (Hons) ME
Qualifications
Bachelor of Civil Engineering, University of New South Wales 2005
Master of Engineering Science, University of New South Wales 2011
Experience
Prior to Lynar Consulting, John spent four years working for various firms as a civil and structural designer. John joined Lynar Consulting in 2006, where he has spent the last 15 years working on a range of complex and specialised projects.
​John is a specialist in applying advanced structural mechanics theory to clients projects to achieve the most efficient and accurate solution. He has completed designs for mining, industrial, commercial and residential projects as well as product development research and extensive design of steel/fabric composite shelters. During his time with Lynar Consulting, John completed a Master of Engineering Science in 2011.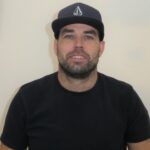 Ben Heywood
Draftsman/3D Modelling


Qualifications
Cert III Fabrications Engineer (Distinction)
Experience
Ben is a self taught and competent draftsman who began his working life as a boilermaker in 2004, spending five years  working in fabrication of heavy and light industrial items as well as on mining sites. Ben then spent four years as a fabrication leading hand in a number of workshops, followed by ten years as a workshop supervisor/manager. 
​Whilst working as a workshop supervisor, Ben recognised the need for drafting capabilities and through industry experience, gained efficiency in 3D modelling and CAD drafting. Ben also has extensive experience in project estimation, procurement and practical project requirements.

Ben began work for Lynar Consulting in 2020 and has developed skills in structural drafting while expanding the business capabilities in 3D modelling of structural and mechanical items as well as fabrication detailing/drawing.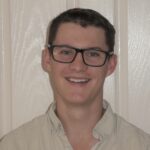 Jesse Davis
Cadet Engineer


Qualifications

Jesse is currently completing the postgraduate section of a Bachelor of Technology/Master of Engineering (Civil Systems) through Charles Sturt University. He is expected to graduate in June 2022.

Experience
Whilst studying his Bachelor of Civil Engineering Jesse also began his full time working career. His roles for three years at a Gold mine were Fixed Plant Maintenance Engineer and Project Manager. Major capital projects included annual site corrosion remediation, concrete remediation and various other structural/civil developments.
​in 2020, Jesse joined Lynar Consulting to develop his structural design capabilities. His previous experience in functional structural design, leadership and project management have made him an asset to the company. Through his studies, Jesse has completed research projects in FRP composite structures, heavy walled stainless-steel structures and will be expanding his knowledge of FRP composite structures with his post-graduate thesis. These areas of expertise are expected to diversify the range of design solutions available at Lynar Consulting.