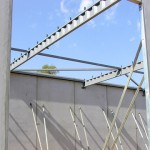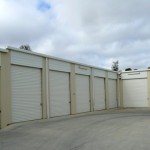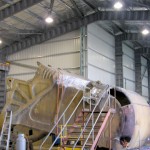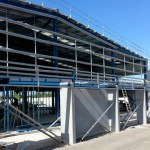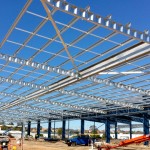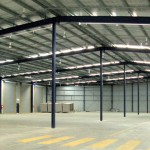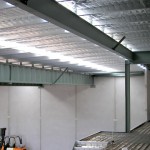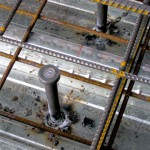 GNS Ceramics, Glendenning (Sydney) NSW
–  Design and documentation of a large industrial building 164m x 73m
Windsor Food Farms, Cowra, NSW
–  Design of warehouse and processing buildings 126m x 50m
Fitness Perfection, Orange, NSW
–  Design of 25m indoor swimming pool, tilt-up concrete walls and hollow section steel roof to minimise long-term corrosion
Stor-Co Mini Storage Systems Pty Ltd, Orange, NSW
–  Design of various single and two-level steel-framed buildings for multi-tenanted storage units throughout NSW, VIC, WA, TAS, QLD and NZ. Over 60 projects completed.
Metropolitan Hotel, Orange, NSW
–  Design of 29-unit two-storey motel using Ultrafloor precast concrete for first floor flooring and suspended carpark.
Zipperlock Steel Buildings Pty Ltd, Bayswater, VIC
–  Design of 18.3m clear span ground-to-ground arch building at Swan Hill using new cold-formed and curved steel cladding.  No steel frame was required.
Industrial Warehouses for Wallandra Building Services, Bathurst, NSW
–  Design of various buildings in Bathurst using conventional steel roof framing and tilt-up concrete system: e.g. new Toyota showroom and service centre, Brownings Smash Repairs (34m x 45m) and Westco confectionary distributors (48m x 32m)
Mitre 10 store at Oberon, NSW
–  Design of three-level building incorporating underground carpark, ground floor retailing area and first floor offices.  Design alternatives included composite steel / concrete ground floor and steel / timber first floor.  Final design used reinforced concrete slab bands at ground floor and plate slab with drop panels for first floor (part of contract to Calare Civil)
Lachley Meats, Forbes, NSW
–  Design of refurbishment to meat rendering plant
Goldmont (Materix), Orange, NSW
–  Design of new factory 48m x 20m with overhead crane
–  Design of various structures for Devro and Simplot including rooves, walkways, platforms, monorails, tank stands, etc.